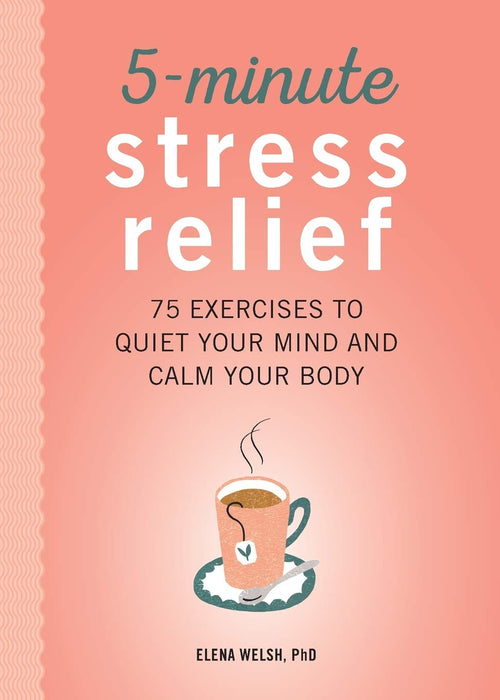 5-Minute Stress Relief: 75 Exercises to Quiet Your Mind and Calm Your Body
Author: Elena Welsh PhD
Publisher: Rockridge Press
Paperback:
ISBN 10: 1641526343
ISBN 13: 978-1641526340
Stop stressing―fast! Five-minute stress relief solutions
Relieve stress in a matter of minutes with these handy exercises. 5-Minute Stress Relief delivers simple and effective solutions that will help you feel calm in a snap.
Whether you're at home, in the office, or traveling, 5-Minute Stress Relief has an exercise to help ease your stressful situation. Discover how you can recenter and recompose yourself by watering your plants, practicing yoga, or making a gratitude list. Breathe deeply and get ready to relax.
In 5-Minute Stress Relief you'll find:
75 Fast solutions―Find stress relief when you need it most with visualization, breathing exercises, acupressure, coloring, a walking meditation, and more.
Easy-to-use advice―Each strategy is simple to learn so you can start putting it to use right away.
Exercises for all kinds of stress―Whether it's personal, professional, or otherwise, these exercises can help you make it through whatever kind of stress you face, wherever it shows up in your life.
It only takes a few minutes to find a sense of peace inside the pages of 5-Minute Stress Relief.