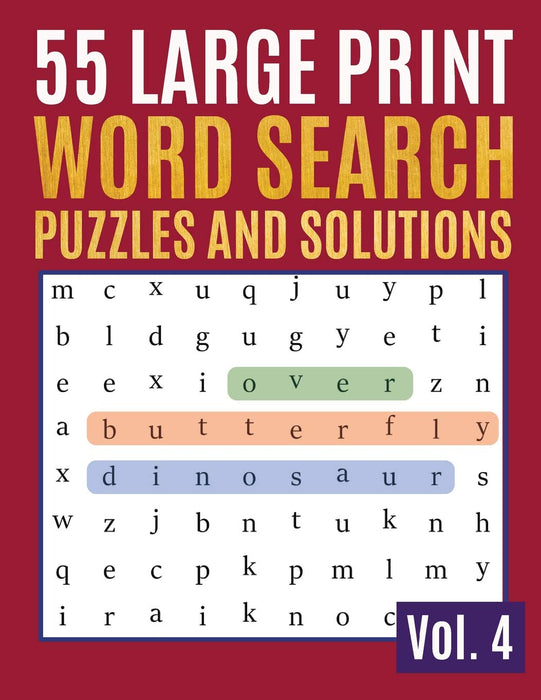 55 Large Print Word Search Puzzles And Solutions: Activity Book for Adults and kids | Word Search Puzzle: Wordsearch puzzle books for adults ... & Seniors) (Find Words for Adults & Seniors)
Author: Sonya Thomas
Publisher: Independently published
Paperback:
ISBN 10: 1097855783
ISBN 13: 978-1097855780
55 WordSearch Fun Puzzles to Boost Your Brain Power!

Perfect Gift for your kids , mom , dad , senior , friends and family

This Book Contains:

55 Word Search Puzzles with solution
Full page Puzzles with word list
Full page solutions
Premium matte cover design
Large Printed on high quality Paper
Perfectly Large sized at 8.5" x 11" Paperback

Add To Cart Today! ;Guaranteed To Love.