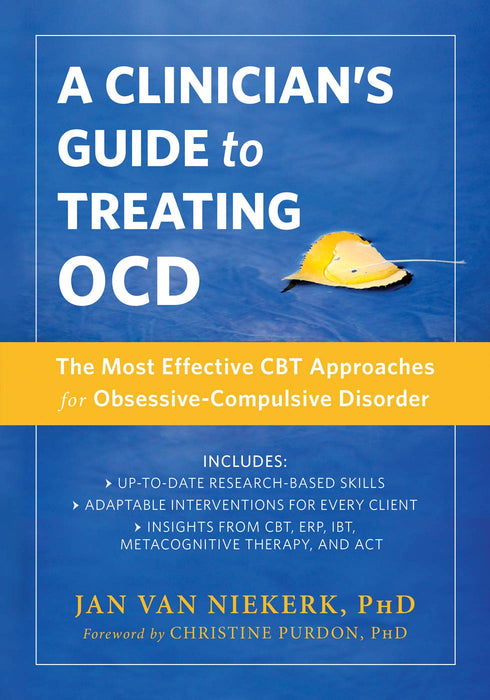 A Clinician's Guide to Treating OCD: The Most Effective CBT Approaches for Obsessive-Compulsive Disorder (New Harbinger Made Simple)
Author: Jan van Niekerk PhD
Publisher: New Harbinger Publications
Paperback:
ISBN 10: 1626258953
ISBN 13: 978-1626258952
As a clinician, you know how difficult it can be to treat clients with obsessive-compulsive disorder (OCD) using a one-size-fits-all approach. This powerful and evidence-based guide offers a variety of customizable treatment strategies-made simple and practical-for helping clients with OCD.
Written by a psychologist and expert in treating obsessive-compulsive disorder, A Clinician's Guide to Treating OCD combines powerful, evidence-based therapies to help you create a concise and customizable treatment plan. The methods including cognitive behavioral therapy (CBT), exposure and response prevention therapy (ERP), inference-based therapy (IBT), metacognitive therapy (MCT) and acceptance and commitment therapy (ACT), are presented in an easy-to-follow format, incorporate the newest research, and offer a wide range of skills for helping OCD clients.
The standalone treatment protocols outlined in each chapter represent a specific model and procedure for addressing the mechanisms underlying the OCD. In addition, you'll find worksheets and online resources to help you create individualized treatment programs to best suit your clients' needs.
If you're looking for a simple, customizable approach to treating clients with OCD, this book has everything you need to get started.