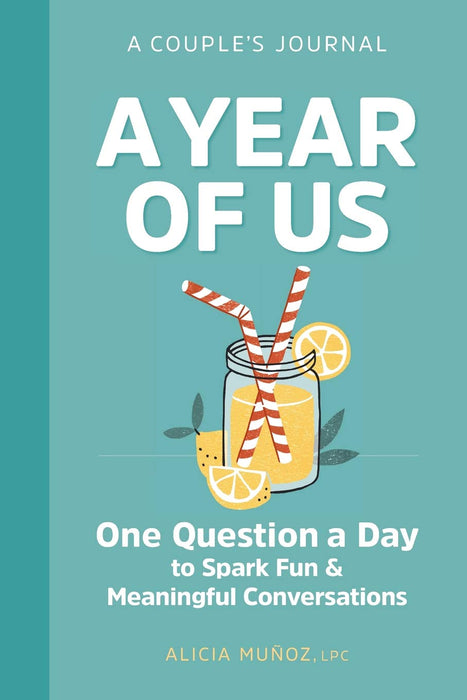 A Year of Us: A Couples Journal: One Question a Day to Spark Fun and Meaningful Conversations
Author: Alicia Muñoz LPC
Publisher: Zephyros Press
Paperback:
ISBN 10: 1641524243
ISBN 13: 978-1641524247
Deepen the conversation―and connection―with a year of daily questions.
What if you asked your partner to describe their ideal day instead of the same old "how was your day"? What if you shared dreams about love instead of lists of errands? Wouldn't it be wonderful if your communication ran deeper every day? Open this couples journal and let the conversation begin.
A Year of Us: A Couples Journal gives you one insightful question per day to spark real talk, intimacy, and fun in your relationship. Over the course of a year, you'll ask each other about big dreams and small moments that make up your lives together. With topics that cover future goals, sexuality, psychology, and more, this couples journal proves that―no matter how long you've been together―when your conversation goes deeper, so does your connection.
A Year of Us: A Couples Journal takes you on a journey to:
Grow closer―Chart new territory in your outer lives and inner worlds―with questions designed to encourage growth.
Ask and answer one question per day―Dive deep into dreams and goals, past and present, intimacy and sexuality, philosophy and psychology.
Record your discoveries―Jot down answers for every question to track your process in this couples journal. Plus, dedicated pages allow you to set goals and reflect on your year of journaling together.
One year from now, you'll know each other better and love each other stronger with A Year of Us: A Couples Journal.