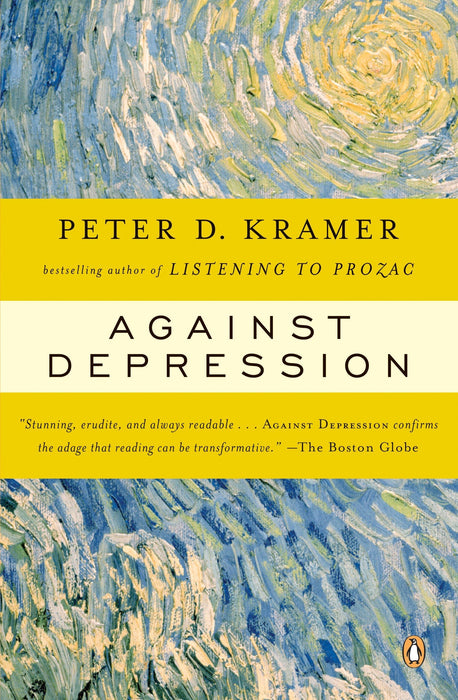 Author: Peter D. Kramer

Publisher: Penguin Books

Paperback:
ISBN 10: 0143036963
ISBN 13: 978-0143036968

In his landmark bestseller Listening to Prozac, Peter Kramer revolutionized the way we think about antidepressants and the culture in which they are so widely used. Now Kramer offers a frank and unflinching look at the condition those medications treat: depression. Definitively refuting our notions of "heroic melancholy," he walks readers through groundbreaking new research—studies that confirm depression's status as a devastating disease and suggest pathways toward resilience. Thought-provoking and enlightening, Against Depression provides a bold revision of our understanding of mood disorder and promises hope to the millions who suffer from it.