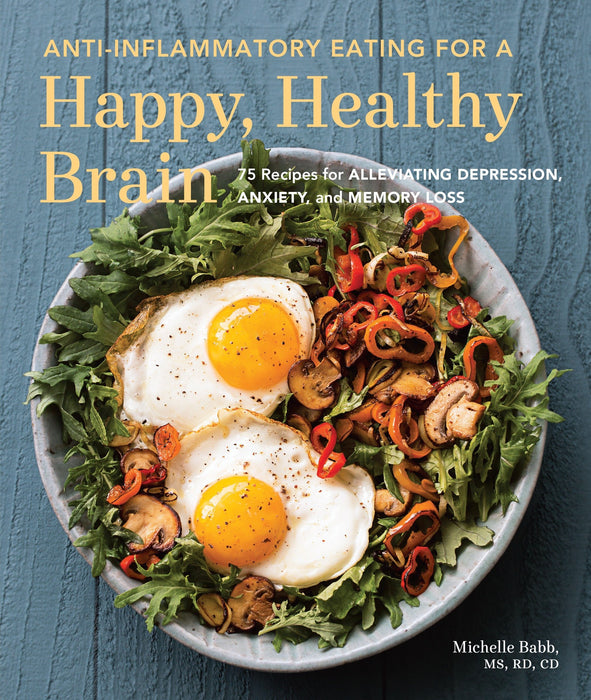 Anti-Inflammatory Eating for a Happy, Healthy Brain: 75 Recipes for Alleviating Depression, Anxiety, and Memory Loss
Author: Michelle Babb

Publisher: Sasquatch Books

Paperback:
ISBN 10: 1632170558
ISBN 13: 978-1632170552

New from the author of Anti-inflammatory Eating Made Easy, this cookbook shows how to use diet to improve your state of mind. The latest research shows the connection between a healthy gut and a healthy mind. Inflammation markers are frequently found in the blood of people with anxiety and depression, proving a food-mood connection. In this book nutritionist Michelle Babb shows how reducing that inflammation and balancing the flora in the gut results in a healthy mind. Based on the success of her clients, Babb first explains the science behind this eating plan, then delivers 75 tasty recipes that range from simple to easy gourmet that will satisfy your taste buds, your microbiome, and your mood.