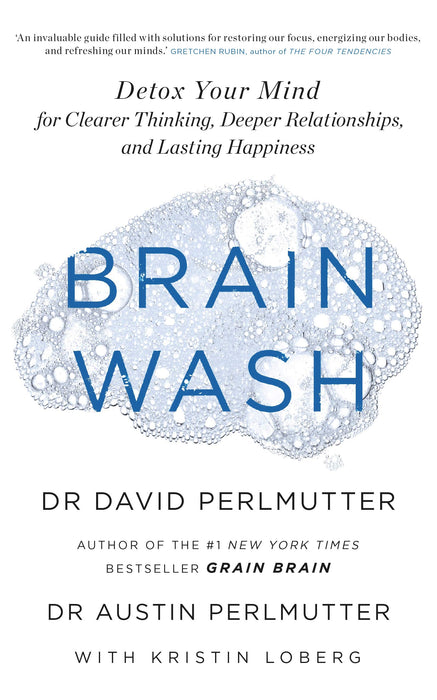 Brain Wash: Detox Your Mind for Clearer Thinking, Deeper Relationships and Lasting Happiness
Author: David Perlmutter
Publisher: Little, Brown Spark
Hardcover:
ISBN 10: 0316453323
ISBN 13: 978-0316453325
The New York Times bestselling author of Grain Brain exposes the dangers of consumption culture to our mental and cognitive health and offers diet and lifestyle interventions to heal the brain.
Dr Perlmutter is back, this time, with his son, the younger Dr Perlmutter. Much has been made of the increasing epidemics of depression, anxiety and addiction, as well as the damage caused by our obsession with modern-day consumerism, including junk food, social media and digital devices that are permanently in our hands.
Brain Wash provides an antidote to that onslaught, which is wreaking havoc on our mental and cognitive health. Combining cutting-edge science and research with practical how-to advice, Brain Wash is a guide to living modern life well.