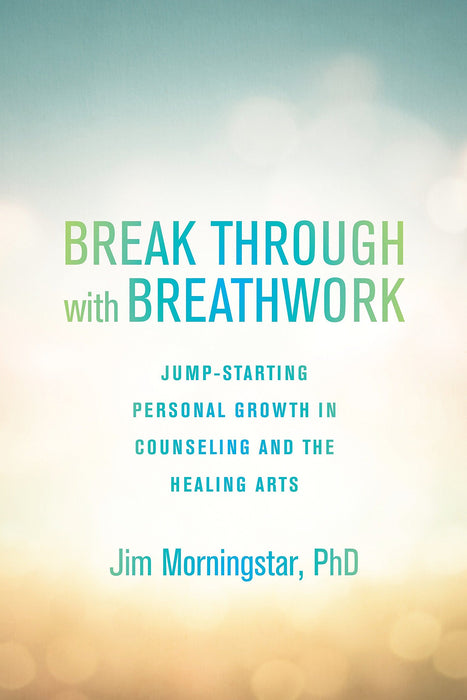 Break Through with Breathwork: Jump-Starting Personal Growth in Counseling and the Healing Arts
Author: Jim Morningstar Ph.D.

Publisher: North Atlantic Books

Paperback:
ISBN 10: 162317161X
ISBN 13: 978-1623171612

When working with trauma and chronic health issues, it can often seem like the healing process gets stuck or is producing only minimal progress. In this groundbreaking book, clinical psychologist Jim Morningstar, PhD, shows therapists, bodyworkers, and other health care professionals how to achieve remarkable breakthroughs with their clients using the power of Therapeutic Breathwork.  

Unlike more commonly known mindfulness breathwork techniques—which typically only involve slower-than-normal breathing—Therapeutic Breathwork is designed to also include faster-than-normal breathing (35–75 breaths per minute) to enervate the sympathetic nervous system. This is especially useful in helping to release blocks that arise while working through difficult emotional issues, including PTSD, addiction, depression, and anxiety. While traditional talk therapy can take many years, sometimes decades, to produce minimal relief, Therapeutic Breathwork can help facilitate astonishing breakthroughs within a single session. Morningstar explains how therapists can reinforce these breakthroughs with additional techniques for self-regulation, dramatically reducing recovery time and often resolving challenges that might never have been worked through in standard practice. Break Through with Breathwork is an accessible and thorough introduction to one of the most powerful tools in supporting health and wellbeing, reducing stress, and stimulating deep emotional and spiritual growth.