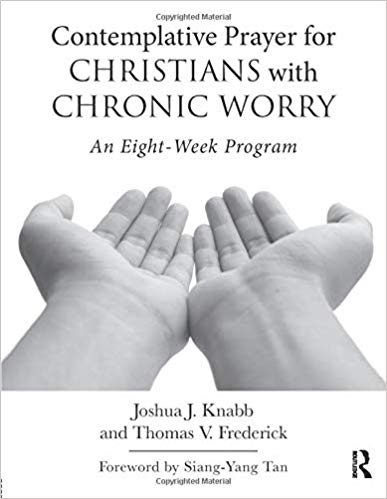 Contemplative Prayer for Christians with Chronic Worry
Author: Joshua J. Knabb
Publisher: Routledge
Hardcover:
ISBN 10: 9781138690936
ISBN 13: 978-1138690936
Contemplative Prayer for Christians with Chronic Worry presents an eight-week approach for working with recurrent worry. Each chapter offers an introduction for the week, goals, techniques, and homework. Six free audio recordings are also available to download for use when practicing the guided meditations. Clinicians and their clients will find that the workbook helps them explore ways to lessen daily worries through contemplative prayer. Relying on scriptural support, the contemplative Christian tradition, and psychological science, clients will learn how to sit in silence with God, trusting in him during moments of uncertainty, worry, and anxiety.