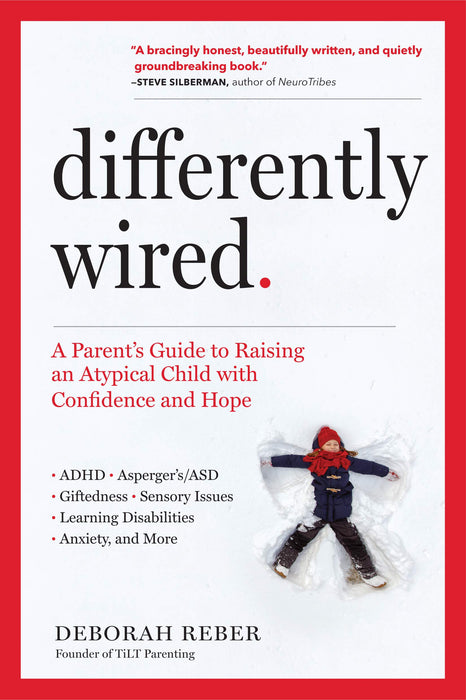 Differently Wired: A Parent's Guide to Raising an Atypical Child with Confidence and Hope
Author: Deborah Reber
Publisher: Workman Publishing Company
Paperback:
ISBN 10: 1523506318
ISBN 13: 978-1523506316
Hardcover:
ISBN 10: 1523502126
ISBN 13: 978-1523502127
It's time to say no to trying to fit square-peg kids into round holes, and yes to raising them from a place of acceptance and joy.

A how-to, a manifesto, and a wise and reassuring companion for parents of neuroatypical children, who often feel that they have no place to turn, Differently Wired offers 18 paradigm-shifting ideas—what the author calls "tilts"—that will change everything, including how to Get Out of Isolation and Connect, how to Help Your Kids Embrace Self-Discovery, and how to Show Up and Live in the Present. And though theses "tilts," how to stay open, pay attention, and become an exceptional parent to your exceptional child.