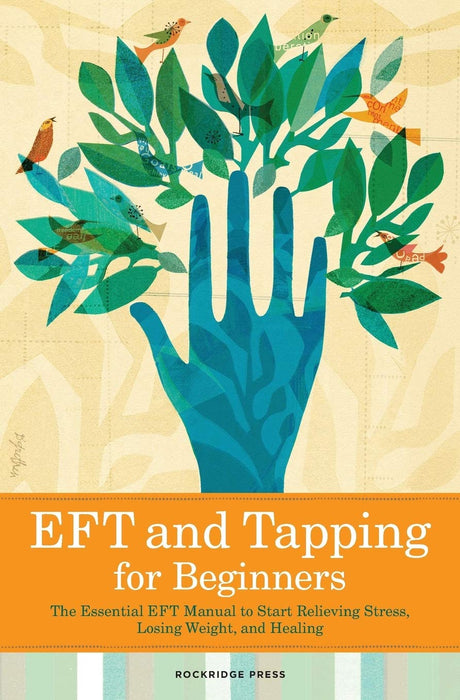 EFT and Tapping for Beginners: The Essential Eft Manual to Start Relieving Stress, Losing Weight, and Healing
Save

Liquid error (snippets/product-badge line 32): Computation results in '-Infinity'

%
Author: Rockridge Press

Publisher: Rockridge Press

Paperback:
ISBN 10: 1623151953
ISBN 13: 978-1623151959

EFT is a simple, effective, noninvasive, and drug-free way to use your body's own healing mechanisms to overcome physical and emotional pain. Emotional Freedom Technique (EFT) and tapping is a way to activate energy points along one's body in much the same way acupuncture relieves pain--except without the needles! Using EFT, energy blockages can be cleared quickly and effectively, allowing for healing and a sense of overall wellbeing. EFT is a safe and easy way to relieve stress, anxiety, and depression and to control weight gain and physical pain. With EFT and Tapping for Beginners: *Practice the basic tapping sequences using helpful illustrations that show you the exact energy points to activate on your head, hands, and torso *Using EFT, learn how to focus your thoughts and tapping goals with freewriting and journaling * Begin experiencing relief from stress and everyday anxieties as you become comfortable with the Emotional Freedom Technique * Use tapping to help manage the root causes of weight gain and the physical symptoms associated with diabetes, high blood pressure, persistent pain, and more EFT and Tapping for Beginners: The Essential EFT Manual to Start Relieving Stress, Losing Weight, and Healing not only helps you understand EFT and master the tapping process, but also invites you to look at the causes of emotional and physical pain. Begin healing today with this concise EFT guide.