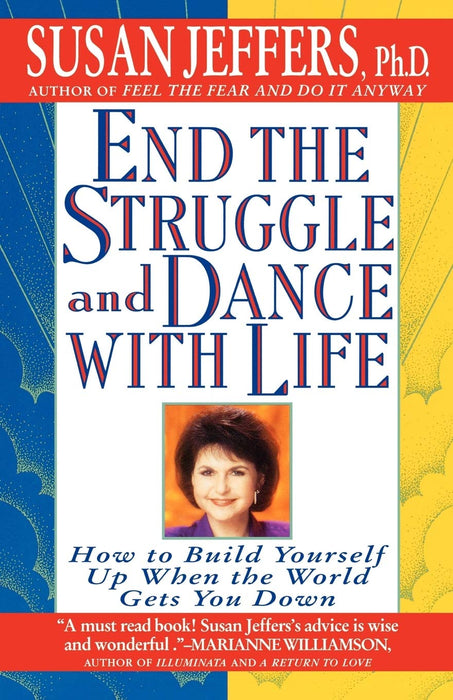 End the Struggle and Dance with Life
Author: Susan Jeffers
Publisher: St. Martin's Griffin
Paperback:
ISBN 10: 9780312155223
ISBN 13: 978-0312155223
We live in a difficult world. But life does not have to be a struggle. From the author of the best-selling classic Feel the Fear and Do It Anyway comes a book of inspirational advice that teaches us how to feel calmer, more in control, and excited about life-- despite what is happening around us. With profound insights and practical tools, Susan Jeffers shows us that we don't have to give into the fear, distress, anger, impatience, and hovering sense of danger that pull us down. Instead, we can embrace the joyous emotions of the Spirit that make us soar: trust, gratitude, harmony, abundance, love, and joy.