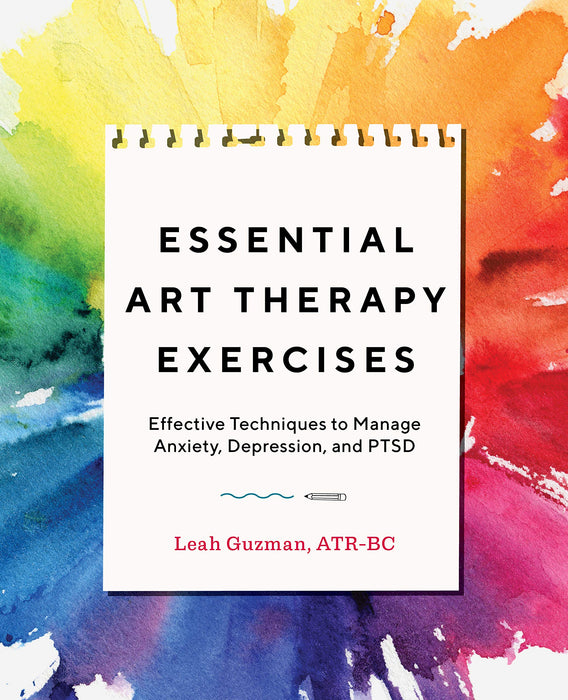 Essential Art Therapy Exercises: Effective Techniques to Manage Anxiety, Depression, and PTSD
Author: Leah Guzman MA
Publisher: Rockridge Press
Paperback:
ISBN 10: 1646111621
ISBN 13: 978-1646111626
Process difficult thoughts and feelings with art therapy
Essential Art Therapy Exercises shows you how creating art can help ease depression, anxiety, PTSD, and life's other challenges. Art therapy activities like drawing, painting, and sculpting will help you better understand your state of mind in order to gain control over your emotions and improve your self-esteem.
From drawing a representation of your favorite song, to writing affirmations and taking photos to match, these therapeutic exercises will help you overcome the mindsets that are holding you back and lead you toward inner peace. Some take only five minutes, others up to an hour, but all of them explore a range of artistic mediums, so you can choose exactly what works for you.
Essential Art Therapy Exercises offers:
The art of getting better―These sophisticated exercises are a springboard for insight, self-expression, mindfulness, acceptance, and self-compassion.
Insights and questions―Every activity describes its benefits and offers thoughtful prompts to help you get the most out of each experience.
No experience required―You don't need to be an artist to use art therapy. It's about the experience of creating―without worry or judgement.
Let art therapy help you paint, draw, and write your way to a happier frame of mind.