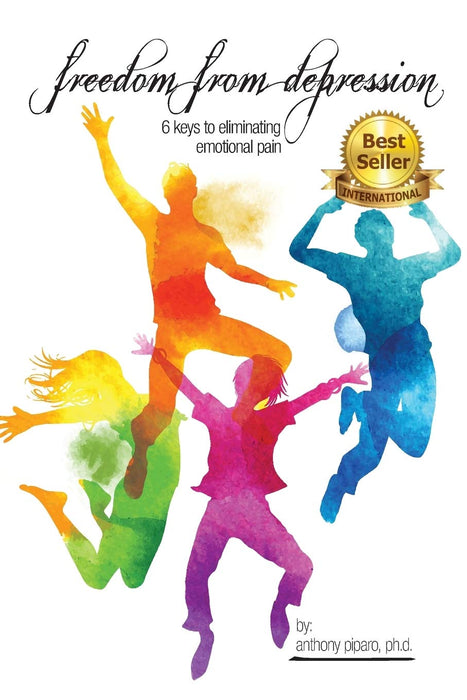 Freedom from Depression: 6 Keys to Eliminating Emotional Pain
Author: Piparo
Publisher: Peak Solution
Paperback:
ISBN 10: 0976967677
ISBN 13: 978-0976967675
Is your life plagued with stress, anxiety, and overwhelming sadness? do you feel tightness in your chest or find it difficult to catch your breath? do you think constantly about problems that seem to have no solution? do you have difficulty controlling your thoughts and emotions? do you think the worst about yourself, your life, or the world in general? have you lost your zest for life or motivation to live? do you feel hopeless and helpless?
If so, you may be one of tens of millions of people worldwide who suffer from a runaway fight-or-flight reflex and Negative Programming Cycle. While genetics, biology, stressful life experiences and personal problems put you at greater risk for developing depression, these two factors affect everyone suffering from this disabling disease. While feelings of worry, dread, panic, social unease, and general anxiety are common, their impact is insidious, leaving sufferers feeling worn out and often hopeless. You may not be able to do anything to lessen the impact the above risk factors pose, but you have the power to control how you respond to anything that causes distress. This book is your first step towards happiness and success. Drawing on fresh insights into the causes of depression, Dr. Piparo gets to the heart of the problem and offers readers practical, simple, and effective methods to reverse the effects of a runaway fight-or-flight reflex and transform Negative Programming Cycles into Positive Programming Cycles. Intervening in and reversing the effects of these two common experiences stops them in their tracks and absolutely keeps you from falling into the rabbit hole of depression.