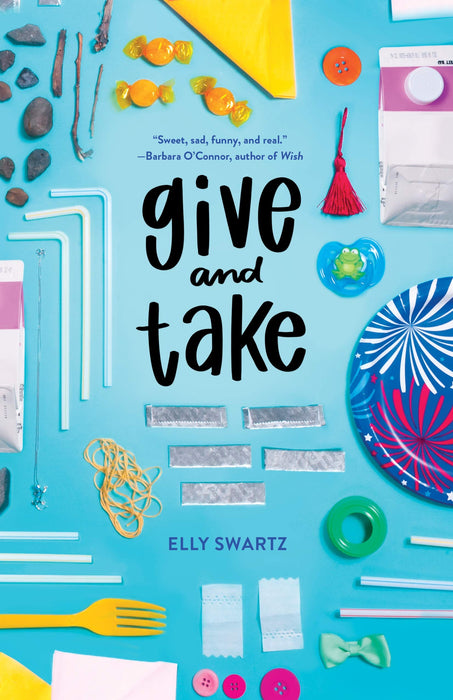 Author: Elly Swartz
Paperback:
Publisher: Square Fish
ISBN 10: 1250618894
ISBN 13: 978-1250618894
Hardcover:
Publisher: Farrar, Straus and Giroux
ISBN 10: 0374308217
ISBN 13: 978-0374308216
Elly Swartz's Give and Take is a touching middle grade novel about family, friendship, and learning when to let go.
Family has always been important to twelve-year-old Maggie: a trapshooter, she is coached by her dad and cheered on by her mom. But her grandmother's recent death leaves a giant hole in Maggie's life, one which she begins to fill with an assortment of things: candy wrappers, pieces of tassel from Nana's favorite scarf, milk cartons, sticks . . . all stuffed in cardboard boxes under her bed.
Then her parents decide to take in a foster infant. But anxiety over the new baby's departure only worsens Maggie's hoarding, and soon she finds herself taking and taking until she spirals out of control. Ultimately, with some help from family, friends, and experts, Maggie learns that sometimes love means letting go.
This title has Common Core connections.