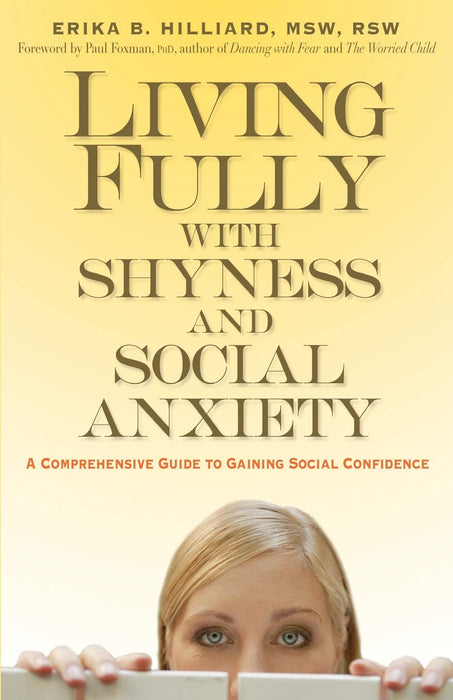 Living Fully with Shyness and Social Anxiety: A Comprehensive Guide to Gaining Social Confidence
Author: Erika Hilliard

Publisher: Da Capo Lifelong Books

Paperback:
ISBN 10: 9781569243978
ISBN 13: 978-1569243978

Anxiety disorders are among the most commonly diagnosed psychological conditions in America, currently affecting more than 19 million people. In Living Fully with Shyness and Social Anxiety, distinguished therapist and mental health expert Erika B. Hilliard offers a comprehensive guide to living fully and confidently with such conditions. In warm, reassuring language, she covers in-depth all of the relevant topics, including how to calm your body, blushing, eye contact, body language, medications, heart racing, goal setting, shy bladder syndrome, cultivating positive thoughts, and ways to prepare for stressful social situations - many of which are only briefly touched upon in other books. Uniquely organized into three distinct, logical, easy-to-digest sections - The Body, The Mind, and Action - this book offers optimum comprehensiveness and readability, and is encouraging and supportive throughout. Living Fully with Shyness and Social Anxiety provides the most thorough resource for those looking for an honest, destigmatized approach to something experienced to varying degrees by nearly everyone.