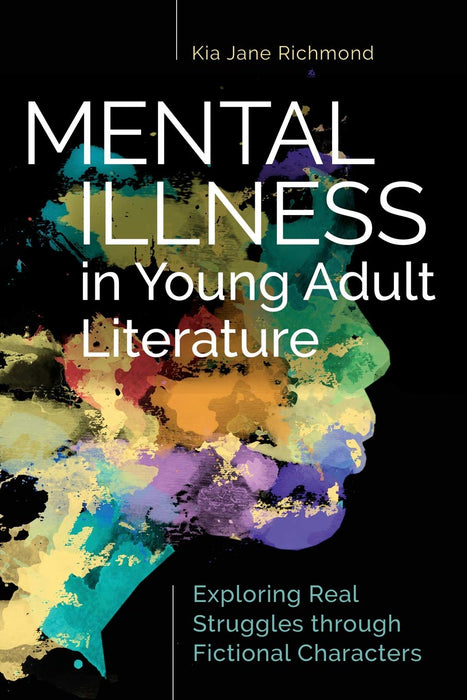 Mental Illness in Young Adult Literature: Exploring Real Struggles through Fictional Characters
Save

Liquid error (snippets/product-badge line 32): Computation results in '-Infinity'

%
Author: Kia Jane Richmond
Publisher: Libraries Unlimited
Paperback:
ISBN 10: 1440857385
ISBN 13: 978-1440857386
This book explores how mental illness is portrayed in 21st-century young adult fiction and how selected works can help teachers, librarians, and mental health professionals to more effectively address the needs of students combating mental illness.
Mental Illness in Young Adult Literature: Exploring Real Struggles through Fictional Characters highlights American young adult literature published since the year 2000 that features characters grappling with mental illness. Chapters focus on mental disorders identified by the most recent Diagnostic and Statistical Manual of Mental Disorders (DSM-5), including anxiety, depression, bipolar disorder, schizophrenia, ADHD, and OCD.
Each chapter begins with a description of a mental illness that includes its prevalence, demographic trends, symptoms, related disorders, and treatment options before examining a selection of young adult texts in depth. Analysis of the texts explores how a mental illness manifests for a particular character, how that character perceives him- or herself and is perceived by others, and what treatment or support he or she receives. The connections between mental illness and race, ethnicity, gender, sexuality, and identity are examined, and relevant research from education, psychology, and adolescent health is thoroughly integrated. Each chapter also provides a list of additional readings. An appendix offers strategies for integrating young adult literature into health curricula and other programs.

• Offers extensive analysis of contemporary young adult fiction featuring youth with mental illness to help school and youth services librarians make informed collection development and readers' advisory decisions
• Examines the symptoms and warning signs of mental illness in adolescents in addition to how various disorders are diagnosed and treated
• Offers strategies for teachers and librarians to integrate quality texts into middle and high school curricula and into community initiatives aimed at confronting the stigma associated with mental illness
• Follows a standardized chapter format that makes it easy for readers to learn about the books and the mental illnesses they highlight
• Provides an extended list of resources at the end of each chapter that includes additional young adult fiction and nonfiction as well as adult fiction texts