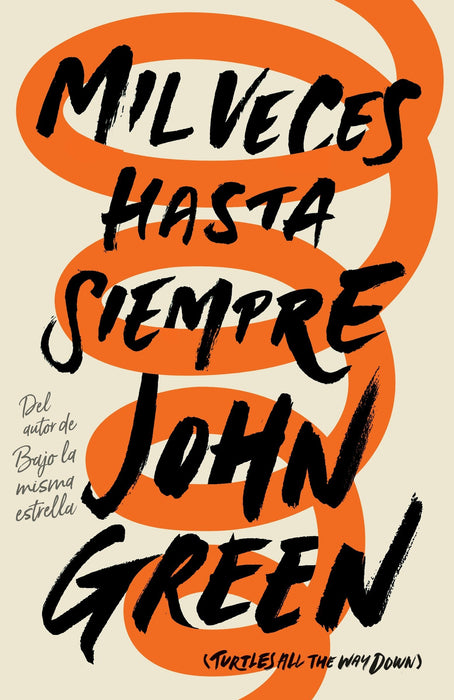 Mil veces hasta siempre: Spanish-language edition of Turtles All the Way Down (Spanish Edition)
Author: John Green

Publisher: Vintage Espanol

Paperback:
ISBN 10: 0525563091
ISBN 13: 978-0525563099

Una nueva novela de John Green, el autor del bestseller internacional Bajo la misma estrella, con más de 15 millones vendidos en todo el mundo

Aza nunca tuvo intención de investigar el misterio del multimillonario fugitivo Russell Pickett. Pero hay una recompensa de cien mil dólares en juego, y su mejor y más atrevida amiga, Daisy, no está dispuesta a dejarla escapar.
Juntas, Aza y Daisy recorrerán la corta distancia y las enormes diferencias que les separan del hijo de Russell Pickett, Davis. Aza lo está intentando. Trata de ser una buena hija, una buena amiga, una buena estudiante y, tal vez, incluso una buena detective, mientras vive en la espiral cada vez más oscura de sus propios pensamientos, una y mil veces hasta siempre.
En este esperado regreso, John Green, el aclamado y premiado autor de Bajo la misma estrella, Ciudades de papel o El teorema Katherine, nos cuenta, con una claridad desgarradora e inquebrantable, la historia de Aza en esta brillante novela sobre el amor, la resiliencia y el poder de la amistad para toda la vida.