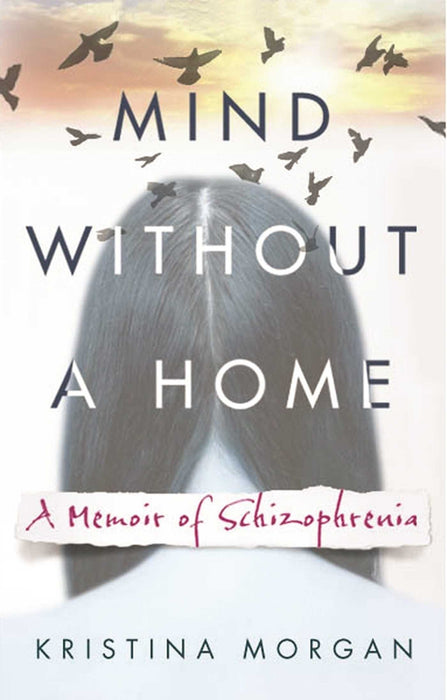 Mind Without a Home: A Memoir of Schizophrenia
Save

Liquid error (snippets/product-badge line 32): Computation results in '-Infinity'

%
Author: Kristina Morgan

Publisher: Hazelden Publishing

Paperback:
ISBN 10: 1616494603
ISBN 13: 978-1616494605

This book brings readers straight inside the tortuous nature of the disease of schizophrenia, chronicled in short, journal-like chapters that narrate the author's incredible story.

Experience the inner world of a woman with schizophrenia in this brutally honest, lyrical memoir.Have you ever wondered what it is like in the mind of a person with schizophrenia? How can one survive day after day unable to distinguish between one's inner nightmares and the everyday realities that most of us take for granted?In her brutally honest, highly original memoir, Kristina Morgan takes us inside her head to experience the chaos, fragmented thinking, and the startling creativity of the schizophrenic mind. With the intimacy of private journal-like entries and the language of a poet, she carries us from her childhood to her teen years when hallucinations began to hijack her mind and into adulthood where she began abusing alcohol to temper the punishing voices that only she could hear.This is no formulaic tale of tragedy and triumph: We feel Kristina's hope as she pursues an education and career and begins to build strong family connections, friendships and intimacy-and her devastation as the insistent voices convince her to throw it all away, destroying herself and alienating everyone around her. Woven through the pages of her life are stories of recovery from alcoholism and the search for her sexual identity in relationships with both women and men. Eventually, her journey takes her to a place of relative peace and stability where she finds the inner resources and support system to manage her chronic illnesses and live a fulfilling life.