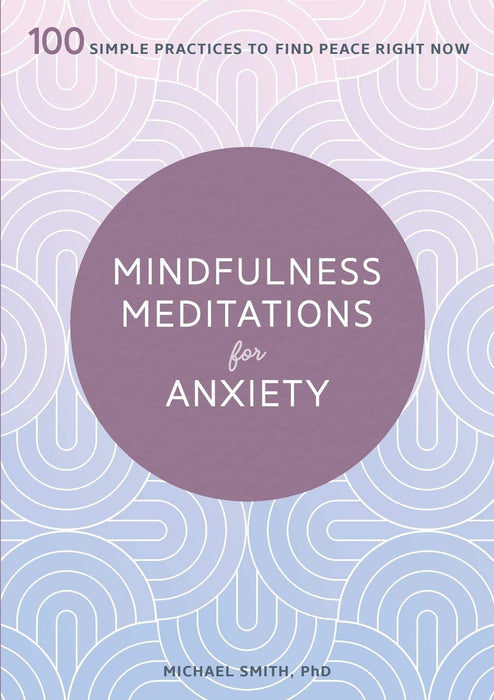 Mindfulness Meditations for Anxiety: 100 Simple Practices to Find Peace Right Now
Author: PhD Michael Smith
Publisher: Althea Press
Paperback:
ISBN 10: 1641524847
ISBN 13: 978-1641524841
Ease your anxiety and calm your mind―any time of the day.
Anxiety can throw off your day in a matter of minutes. Bring yourself back into balance with Mindfulness Meditations for Anxiety. These 100 practical meditations equip you to handle your physical and mental responses, no matter when fight-or-flight feelings strike.
Reduce nervousness and fear with a variety of breathing and mindfulness exercises, designed by a licensed psychologist and meditation instructor. Develop the ability to target specific types of anxiety, whether they involve time of day, physical circumstances, or stressors like insomnia. Every exercise lists how long it takes; there are even chapters devoted to 5-minute and "do-anywhere" meditations―so you can find one for any occasion.
Mindfulness Meditations for Anxiety includes:
Meditation basics―Get started with an intro to mindfulness as an anxiety treatment, then follow the 6 meditations that lay the foundation for the book's exercises.
100 simple practices―Helpful exercises include Traffic Light Meditation, Feel Your Body and Breathe, Get Back to Sleep, Quiet the Inner Critic, and more.
Inspiring words―Contemplative quotes about consciousness, meditation, and mindfulness help expand your understanding and lift your spirits.
Stop anxiety and start your day again with Mindfulness Meditations for Anxiety.