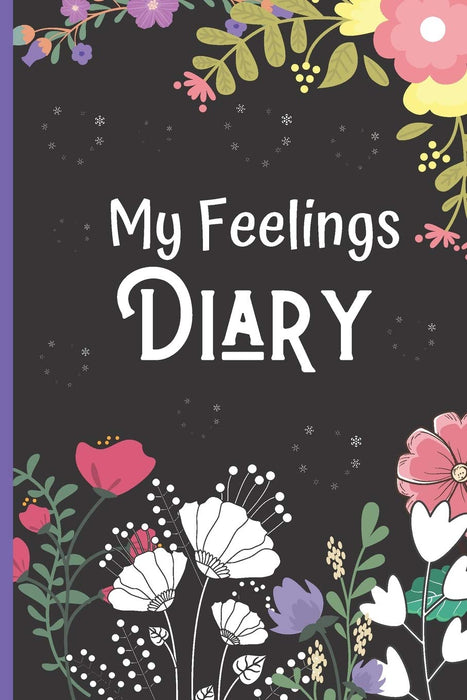 My Feelings Diary Log Book For Kids: Mood Tracker Journal & Self-Help Diary To Track Emotions Like Anxiety, Anger & Frustration.
Save

Liquid error (snippets/product-badge line 32): Computation results in '-Infinity'

%
Author: Lilly's Journal
Publisher: Independently published
Paperback:
ISBN 10: 1661286917
ISBN 13: 978-1661286910
My Feelings Diary Log Book For Kids - 6 x 9 inch journal, with over 100 pages to work with.
Help Children And Tweens Express Their Feelings - Reduce Anxiety, Anger & Frustration and recognise their emotions.
This beautifully designed journal is ideal for both elementary age, up to the early teen years.
Your child will be able to think about how they feel each day, track their mood and key aspects of their day.
Each day has two pages to work with.
On the first page....
The child is asked to identify their key emotion for the day by circling the most relevant emoji.
There's then a space for the child to identify 3 great things that happened that day, to encourage positive thinking and gratitude.
There's a space for your child to identify someone that's particularly helped them, or been good to them that day!
There's a thought bubble, for the child to share a worry they have that day.
There's a space where the child can rate their day out of 10
On the second page....
There's a page with a line for each hour between 5am and 8pm where there child can track their feelings, emotions & triggers.
This mood tracking journal can be used every day, or simply when the child needs it the most, or is having a particularly challenging day.
Not only would this make a great gift for a child, to give them the opportunity to track how they feel each day and improve their overall mood and sense of well-being....
This could also make an excellent tool for teachers to have in school, particularly for children who struggle to understand their feelings.
Likewise, this could be something that school therapists can use, to encourage their students to communicate their feelings to others and acknowledge their emotions.
This emotion tracking diary would be particularly beneficial for children who would benefit from identifying and acknowledging their feelings regularly - such as those with conditions such as; an Autism spectrum condition, ADHD, an Anxiety disorder, Depression & Mood disorders.
Whatever the reason for use, this useful journal provides a fun and practical option for any child who would benefit from tracking and acknowledging their feelings.