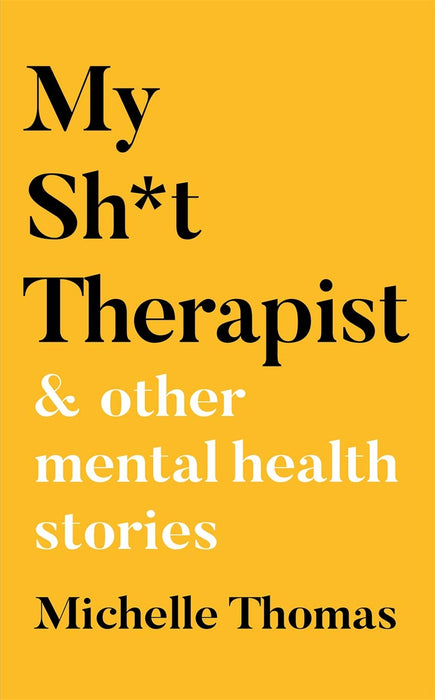 My Sh*t Therapist: and Other Mental Health Stories
Author: Michelle Thomas

Publisher: Lagom

Hardcover:
ISBN 10: 1788701909
ISBN 13: 978-1788701907

A shocking, heart-rending and blisteringly funny account of what it's like to live with mental illness, by a powerful new comic voice.

When Michelle Thomas suffered her first major depressive episode six years ago, she read and watched and listened to everything about mental health she could get her hands on in an effort to fix herself. God, it was tedious, boring and, quite frankly, depressing.

Which is the last thing she needed.

What she did need was a therapist who would listen and offer a wellness strategy catered to her specific needs. What she got was advice to watch a few YouTube videos and a cheerful reminder that 'It could be worse'.

An honest, hilarious and heart-rending account of living with mental illness, My Sh*t Therapist will help you navigate the world, care for your mind and get through sh*t diagnoses, jobs, medications, boyfriends, habits, homes and therapists.

With no miraculous scented candles, herbal teas or 'cures' for mental illness in sight, learn instead how a modern woman and her friends and followers are learning to make the most of brilliant but unpredictably sh*t brains.

Having a crappy mental health day? I've got you.
Want to chat antidepressants and mental breakdowns?
Pull up a pew and let's get into it.