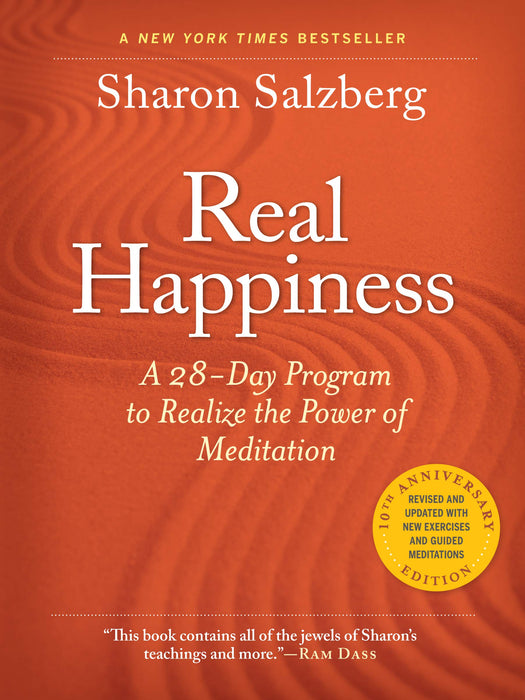 Real Happiness, 10th Anniversary Edition: A 28-Day Program to Realize the Power of Meditation
Author: Sharon Salzberg

Publisher: Workman Publishing Company

Paperback:
ISBN 10: 1523510129
ISBN 13: 978-1523510122

A New York Times best seller—now revised and updated with new exercises and guided meditations.

"An inviting gateway to the interior territory of profound well-being and wisdom."—Jon Kabat-Zinn, author of Wherever You Go, There You Are

From Sharon Salzberg, a pioneer in the field of meditation and world-renowned teacher acclaimed for her down-to-earth style, Real Happiness is a complete guide to starting and maintaining a meditation practice. Beginning with the simplest breathing and sitting techniques, and based on three key skills—concentration, mindfulness, and lovingkindness—it's a practice anyone can do and that can transform our lives by bringing us greater resiliency, creativity, peace, clarity, and balance.

This updated 10th anniversary edition includes exercises, journal prompts, and ten guided meditations available for download online and through scannable QR codes.