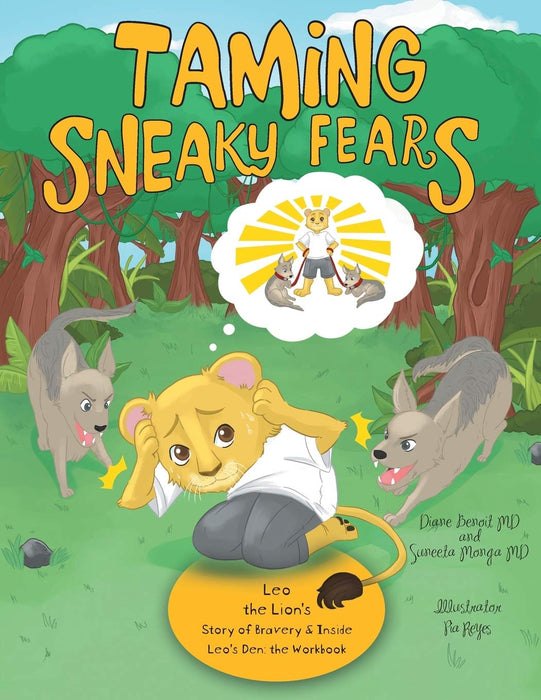 Taming Sneaky Fears: Leo the Lion's Story of Bravery & Inside Leo's Den: the Workbook
Author: Dr Suneeta Monga

Publisher: FriesenPress

Paperback:
ISBN 10: 1525518836
ISBN 13: 978-1525518836

Hardcover:
ISBN 10: 1525518828
ISBN 13: 978-1525518829

Taming Sneaky Fears starts with Leo the Lion's Story of Bravery. Leo is too shy, nervous, and scared to speak to other animals or his teachers-and he's definitely afraid of his own roar. With his mother's help, Leo learns that change takes patience, practice, and practical tools. Leo overcomes his anxiety by taming his Sneaky Fears, and even uses his newfound skills to help his friend, Ellie the Elephant, challenge her fear of heights and her need to always be perfectly perfect.

The included Inside Leo the Lion's Den: How to Tame Your Sneaky Fears workbook outlines the techniques that helped Leo find his voice and overcome his shyness. These practices were developed by experienced child psychiatrists to help children who suffer intense anxiety, including those who are excessively shy, unable to speak in social situations, or fearful of new experiences and new people.

Taming Sneaky Fears aims to help your young child become more aware of feelings and learn to cope with anxiety through fun, creative, and active exercises....