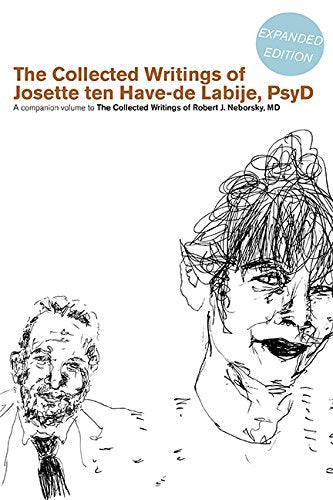 The Collected Writings of Josette ten Have-de Labije PsyD: A Companion Volume to The Collected Writings of Robert J. Neborsky MD
Author: Josette ten Have-de Labije PsyD
Publisher: Tasora Books
Paperback:
ISBN 10: 1934690910
ISBN 13: 978-1934690918
Over two decades, on two continents, Robert J. Neborsky, MD, and Josette ten Have-de Labije, PsyD, have struggled to define and perfect the psychotherapeutic methods of Habib Davanloo, MD. Both in individual practice and partnered study, they have worked carefully to master the theory and application of the clinician's revolutionary approach.
These companion volumes represent their best attempts to translate Davanloo's clinical genius into language that students and researchers can use to help psychoneurotic patients who suffer from what the authors describe as ''attachment trauma.'' As David Malan, MD, advised, ''This technique needs to be modified and softened if it is to be accepted by the majority of therapists.''
Readers will discover that Neborsky and ten Have-de Labije have greatly advanced the science and teaching of Intensive Short-Term Dynamic Psychotherapy in these collections, which also serve as an introduction to their forthcoming textbook Roadmap to the Unconscious (Karnac, 2010).