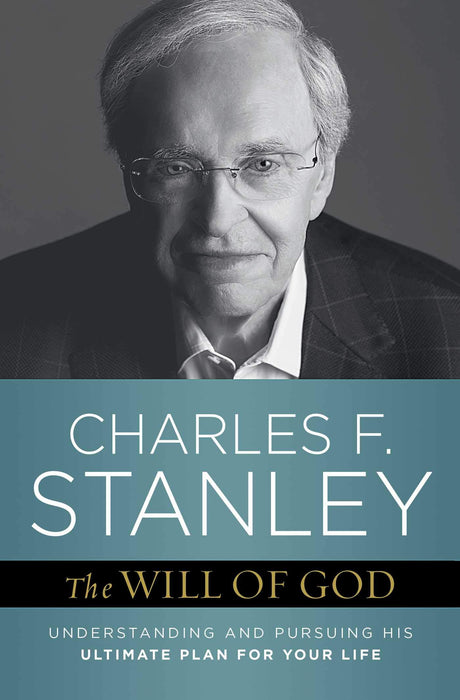 The Will of God: Understanding and Pursuing His Ultimate Plan for Your Life
Author: Charles F. Stanley

Publisher: Howard Books

Hardcover:
ISBN 10: 1982104791
ISBN 13: 978-1982104795

What is God's will for your life, and how can you be sure you're following His path? Trusted pastor and bestselling author of The Gift of Prayer helps you discover God's purpose in this practical and insightful guide to hearing His voice.

We hear so much about God's great purpose for our lives but what exactly does that mean? Does the Lord really care about the course we take? Is His path really better than what we can figure out on our own? And if so, how do we discover what He desires regarding the decisions and challenges we face every day—especially when the road ahead appears so confusing?

God's will for you doesn't have to remain a mystery. In fact, your heavenly Father wants to reveal the plans He has for your life. In this book, Dr. Charles Stanley, beloved pastor and respected Bible teacher, teaches you how to discern what it is, see the different ways God communicates His plans, shares wisdom on how to know you're really hearing Him, and gives specific steps to walking in God's will for your life.

Whether you're facing a major life decision, planning for the future, or simply trying to walk with the Lord day by day, The Will of God can help you draw closer to God and discover His awesome plan for your life.