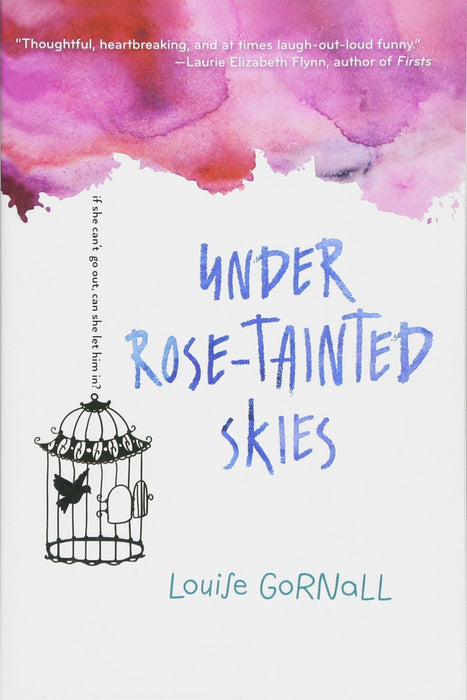 Author: Louise Gornall
Publisher: Clarion Books
Paperback:
ISBN 10: 1328742040
ISBN 13: 978-1328742049
Hardcover:
ISBN 10: 0544736516
ISBN 13: 978-0544736511
"A love story set against the backdrop of debilitating mental illness. . . . Infused with humor, self-doubt, and, eventually, self-acceptance." —
School Library Journal
Norah has agoraphobia and OCD. While using a stick to snag grocery bags left on the porch, she meets Luke. He's sweet and funny, and
he just caught her fishing for groceries.
Because of course he did. 
As their friendship grows deeper, Norah fears she's being selfish. Doesn't Luke deserve a normal girl—one who isn't so screwed up? 

Readers will fall in love with Norah in this deeply engaging portrait of a teen struggling to find the strength to face her demons.