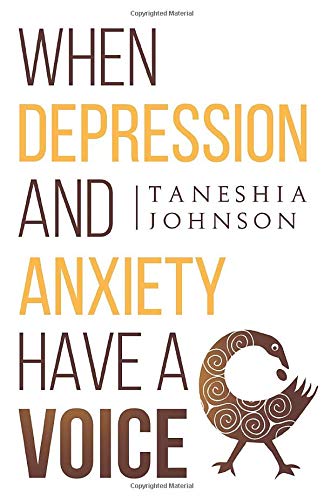 When Depression and Anxiety Have a Voice
Save

Liquid error (snippets/product-badge line 32): Computation results in '-Infinity'

%
Author: Taneshia Johnson MSW

Publisher: TJselfcare Publishing

Paperback:
ISBN 10: 0578618281
ISBN 13: 978-0578618289

The first time Taneshia Johnson heard the word "codependent," she felt confused, offended, and mislabeled. After all, everyone had problems. So what if she extended herself for the needs of others a little too much; that didn't give anyone the right to judge her. She was fine. Normal. But if that were true, why did she find herself breaking down at a support group for people whose stories mirrored her own? When a long-distance love affair spiraled into an abyss of crippling depression and anxiety, poorly masked by overeating and dictated by intrusive negative thoughts, Taneshia was finally forced to face the truth—codependency wasn't a misguided label. It was her reality. But identifying the problem was only the beginning. Taneshia embarks on a journey that teaches her how to love, nurture, and take care of herself instead of everyone else. As she learns the truth about codependency and what it means for her life, she redefines her priorities and happiness, and she ultimately discovers herself—a woman she finally learns to love.